The topic for my final project is 'digitalization' in the hip hop music industry through the case of drastically declining physical sales and the subsequent rise of digital D.I.Y music sharing platforms like SoundCloud- acting as catalysts for a new social and technological dimension/direction for the art and artists of this music community.
As a daily consumer and avid follower of the musical genre of hip-hop, this line of discussion is highly relevant to my life, especially as it closely pertains to the increased role of digital media and technology around us in general. I ventured into hip-hop music only in the latter half of high school and after coming to Atlanta, my interest and curiosity deepened. I came across a social and technologically savvy culture that was based around eccentricity in the music, the personalities, and marketing and distribution of the product itself. Particularly, the public persona of an artist and consequently their music was so different and distinct in every sense than what I had previously come across in other genres. The average hip-hop artist arguably leads the most 'public' and by extension- a digital life- in relative terms and has a more engaging and frequent social media presence. In this age of rising music consumption through digital mediums, I concluded that the same was unlikely to be a coincidence. For example, some artists portrayed themselves as 'tough' and short-tempered while others were interested in becoming known for their fashion and expensive accessories. Fans- and many of these being friends and colleagues in my immediate vicinity- of these various artists observed and a lot of times wanted to reflect certain parts of these personas and value systems of their favorite artists. I now believe that this seemingly 'designed' and often a 'loud' public image is considered necessary because the music and artist are both digitally accessible on the world wide web and the latter consequently has increased pressure to use these digital avenues to profitably link the two.
As such, this digitalization then becomes a significant catalyst for cultural shift/evolution in the genre and for its stakeholders, originally having stemmed from falling physical sales due to similar technological advancements in online streaming.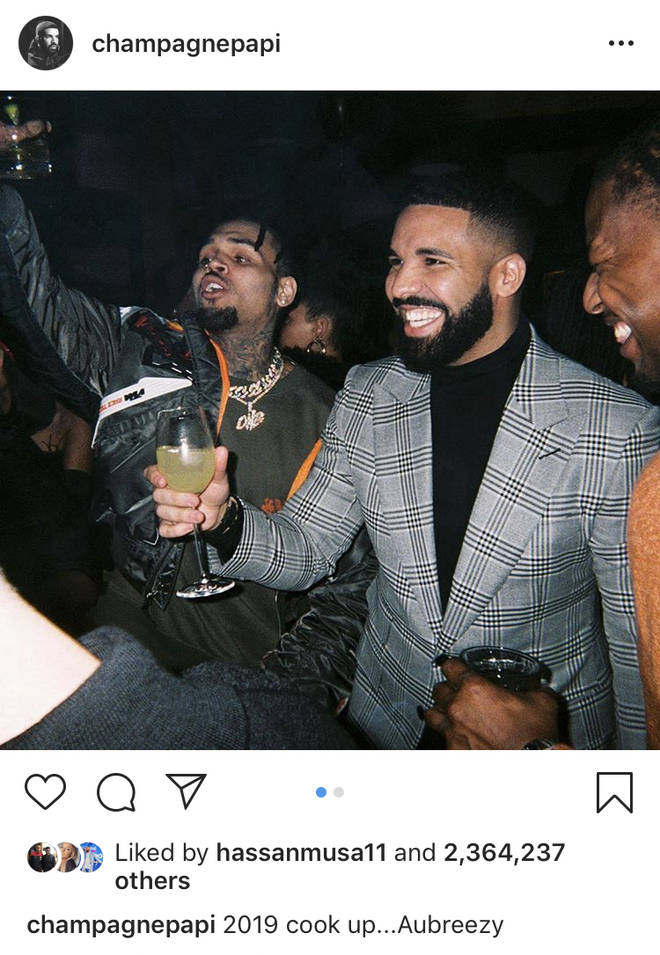 Following on about public image and relevancy for artists, the hip hop industry has seen the emergence of D.I.Y independent artists around the genre and has also experienced a sharp rise in acceptance for the same in mainstream space. The ability of younger generations to effectively link the aforementioned facets of music and artist in an appealing and engaging way is a major reason for this trend. These are artists who essentially produce and distribute from the comfort of their homes- without being backed by a talent agency or record label or any other kind of sponsorship. At first, I assumed such an open and seemingly fair system of gaining popularity and success had been long established in the United States. However, after discussions with my friends who've been around the culture and country itself longer, I found that this is very much a recent trend that has solidified itself within the last decade or so. This trend came about due to the rise of music streaming platforms and consequently an under-the-radar change in the rules of relevancy and metrics for success. Companies such as Spotify, Apple Music, Tidal, and SoundCloud have eased and completed the transition from cassettes to CDs to digital consumption today. This drop in physical sales and the movement towards the aforementioned digitalization have made online 'streams' of songs an equal if not better indicator of the popularity and success of the music in question. As a result, D.I.Y artists have been able to create enough of a buzz in hip hop circles to build a following and experience commercial success as a by-product- still without signing a record deal.
One particular streaming service that has perhaps been the torchbearer for catapulting D.I.Y artists into mainstream hip hop is SoundCloud. It was responsible for providing the initial platform for hip hop stars of today such as Lil Uzi Vert (my personal favorite) and Lil Yatchy to put their music out and grow through feedback, metrics, and plain old trial-and-error. In the past, artists would not be able to gauge the potential response for their music or afford to release the music in multiple stages and hence have a larger margin for error and consequently a failure. My reason for specifically choosing SoundCloud is the relatively lower or almost non-existent barrier to entry. While Spotify and Apple Music are considered more premium services as compared to SoundCloud, they achieve this while trading off the ability of users (active audience in a way) to simply create an account and upload whatever they want- instead requiring more credibility in the form of barriers to entry such as upload fees and content-sharing contracts. SoundCloud itself is now facing competition from Audius which is another streaming service debuting with even lower barriers to entry and upload, hence giving us a glimpse into the future of this space.
My reason for choosing hip hop in the first place to portray digitalization in the music industry is the cultural narrative around it and the need for technical skills. Whereas rock and pop music requires more knowledge of musical instruments and the traditional rules of production and composition, hip hop is relatively more free-form and as such, places less onus on the artist to master different facets of the art. A beat can be downloaded and used from platforms that provide such beats from other independent producers, rendering the lyrics and voice of the artist enough to distinguish it from others. This raw and improvised expression is one of the reasons I was initially attracted to hip hop music. This also brings me to mention the emergence of independent studios and music production software that has allowed D.I.Y artists to master the basics and start creating without the need to afford and/or attend traditional courses. While this is not the focus of my topic, digitalization of the over-arching production technology and devices cannot be ignored when discussing the aforementioned developments and will be referenced at various points during my final creative project.
In conclusion, the various facets at play in this digitalization process and the nature of the gradual evolution of this culture before our very eyes have piqued my interest in the framework behind this universal genre of music. I will unpack and explore all of the aforementioned themes and events to understand the changes that have led to a fall in physical sales and consequently changed the rules of relevancy and success for new-age artists.